I wrote a children's book
— I believe that introducing STEM concepts at an early age may pique interest in the sciences earlier and may deter student loss in the STEM pipeline as they matriculate through the K-12 education process and subsequently, college. This book is great for the early reader and as a scaffolding tool. It is essentially a child's first chapter book as it has no pictures and focuses on literacy. Teachers may find it to be a quick read for "little learners" who enjoy storytime. It can also be used in the classroom where students can take turns practicing their reading skills by reading aloud with the teacher during group reading or it can be used for quiet reading time in class.
Students will be able to use their imagination to follow Noa from her first introduction to science and along her journey of discovery. Parents may find that the book is helpful when their child's reading skills are being practiced at home. Reading a chapter at night before bedtime with a parent is another great way to encourage literacy and confidence when reading out loud. Additionally, although it may seem unconventional, perhaps parents who never learned to read themselves may find this book useful with sharpening their own literacy skills.
It is my belief that introducing STEM concepts at an early age encourages the naturally inquisitive nature of children. Children are constantly asking, "why." Well, "why" is the basis of science. Science experiments are performed to provide answers to questions that we ask every day. I have included a mini-science experiment in the back of the book along with some guided inquiry questions. The hands-on experiment can be performed by teachers and students as a science lesson in the classroom or it can be performed at home with parent supervision.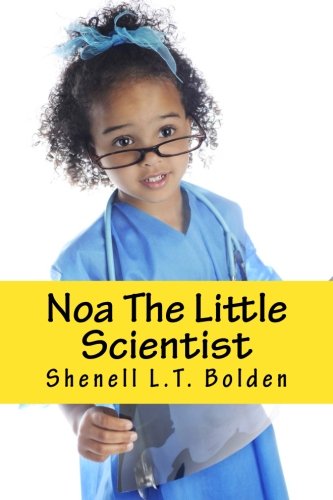 Do you have an upcoming STEM event?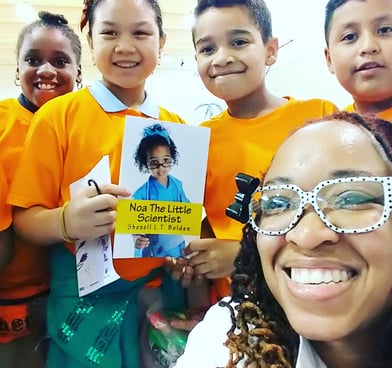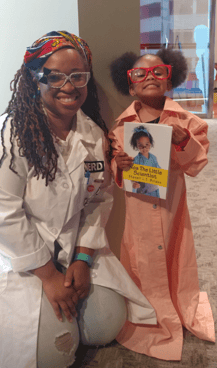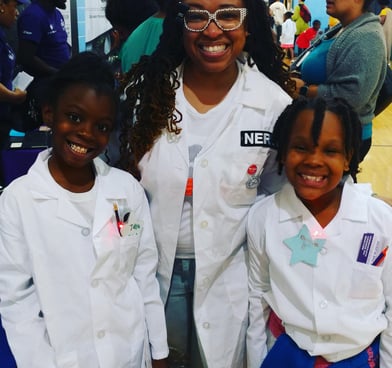 Scientist | Educator | International Public Health Professional
Did you follow along with me on social media as I demonstrated how to grow your own food while living in a food desert/swamp? Soon, you can have all the tools and tips I used in a quick and simple download that you can reference whenever you like! Check back for the drop date!